Tassia's Restaurant – Tradional Cuisine
"where taste is the dominant sense…"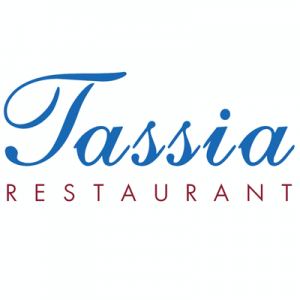 For the last three decades Tassia's Restaurant is the undeniable attraction for anyone visiting Fiscardo. Tassia's restaurant specialises in Greek traditional cuisine and is famous around the world for its fresh seafood. With the magnificent bay of Fiscardo as a background, the tables and chairs are in harmony with the environment, reflecting the color of the sea while the ceramic hue of the walls is a reflection of a more romantic past.
The excellent service is reminiscent of a friendly home cooked meal, that sooner or later you will want to experience again and again. However, all these become a mere backdrop when the thorough analysis of the ingredients of the traditional Kefalonian meat pie become a topic of discussion, culminating in the conclusion that a well-kept recipe covers the mystery of the une
xpected sensation or when the world famous pasta with lobster demands from those who have enjoyed it to arrange another visit to the restaurant.
Tassia's fans – many Hollywood stars among them – keep returning to the place where their gastronomic boredom ended. Tassia and her associates extend an invitation to all those who have serious demands from a kitchen, and when their creations come up winners in the confrontation with the palate.
We therefore welcome you to make your booking for a gastronomic experience of a lifetime at the following details:
Telephone no.: +30 26740 41205
Fax: +30 26740 41110
Mobile: +30 6972 427700
Email: info@tassia.gr